LED Top class lighting systems
Made in Germany. Make the Difference.
It is our ambitious goal to develop individualised and innovative products which add significant value for our customers.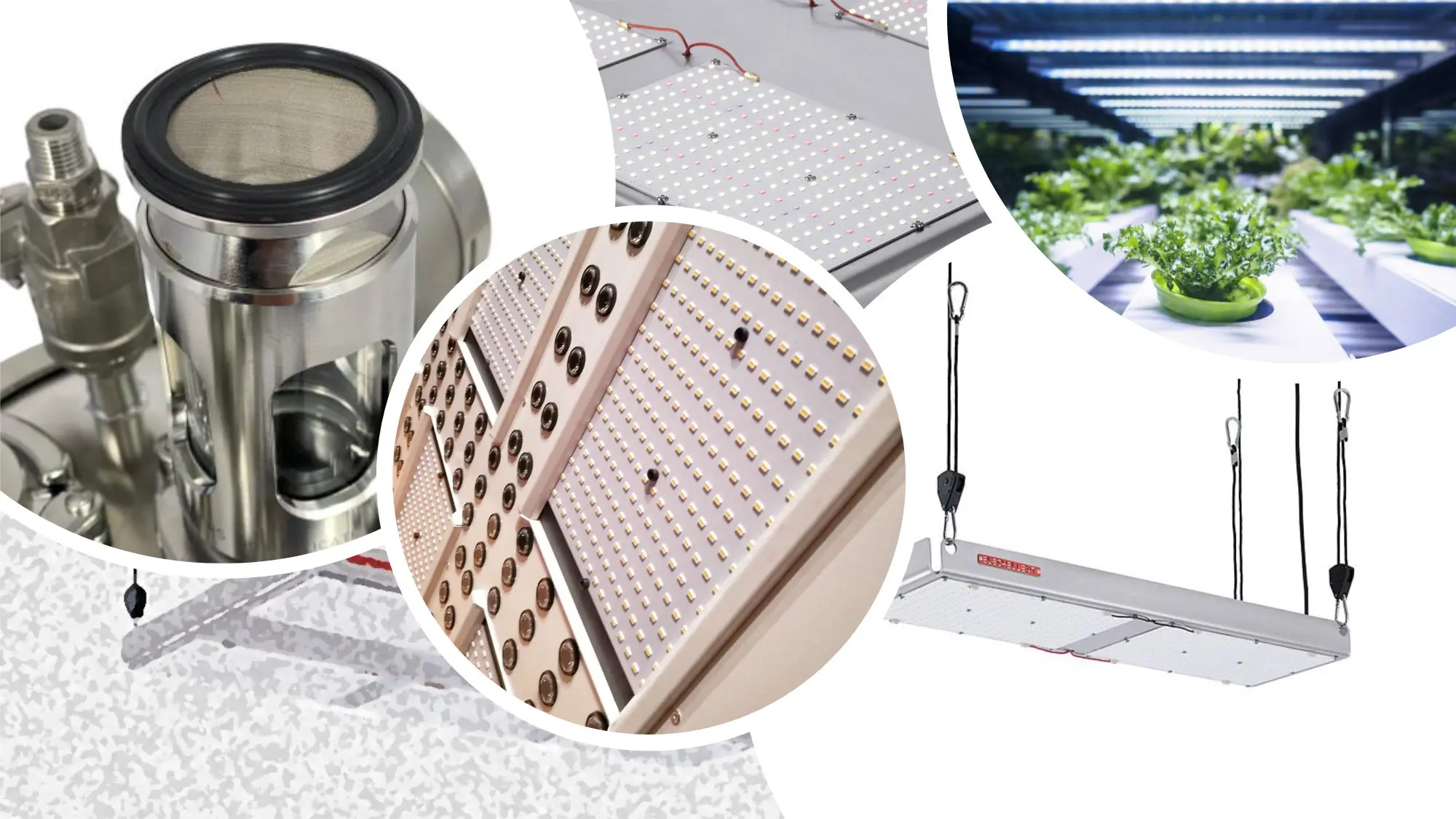 Professional Horticultural LED Light Systems & Professional Horticultural Extraction Systems
Made in Germany. Make the Difference.
ELECxellent a strong and reliable partner
Trust and reliability have been lived values at ELECxcellent since the foundation of our company.  Therefore, our actions are always characterised by the same features:
Customer orientation

Professionalism

Diligence
Our special experience always pays off when our team has to find efficient concepts and solutions for our customers.
Practice lighting must always take into account the different areas that exist in a practice. The reception area, the waiting room and the treatment rooms all need different lighting. Inviting lighting in the waiting area spreads a calming effect. In the treatment rooms, good lighting is very important. I was not promised anything that was not kept. The mood in my practice is enhanced by the light from the ELECxellent lamps.
We converted our 4 tennis courts from halogen light to ELECxellent glare-free LED lighting in September 2020. Our electricity costs have been significantly reduced. We don't even need to talk much about the quality. When the ELECxellent team does something, they do it properly. And our tennis friends have even more fun playing. Thank you dear ELECxellent team for the great work. I am looking forward to many years together.
I am a project manager at a leading manufacturer of mounting racks for photovoltaic panels. Our constructions are a customized set of components and prefabricated elements that allow complex installation of photovoltaic panels. With ELECxellent's product range, we are sure that our needs will be taken care of promptly and comprehensively, and every question will be answered. Keep up the good work.